Muslim imams across the United Kingdom are leading efforts to dispel coronavirus disinformation, amid report showing high mistrust of coronavirus vaccines among ethnic minorities.
"We are confident that the two vaccines that have been used in the U.K., Oxford AstraZeneca and Pfizer, are permissible from an Islamic perspective," Qari Asim, chairman of the Mosques and Imams National Advisory Board (MINAB), told AFP, CTV News reported.
"The hesitancy, the anxiety (and) concern is driven by misinformation, conspiracy theories, fake news and rumors."
📚 Read Also:  Bradford Faith Leaders Urge Community to Vaccinate
Asim's MINAB is leading the campaign to reassure the Muslim community, using Friday sermons and their influential standing to argue that COVID-19 vaccines are safe.
He is one of several figures advocating that the inoculations are compatible with Islamic practices.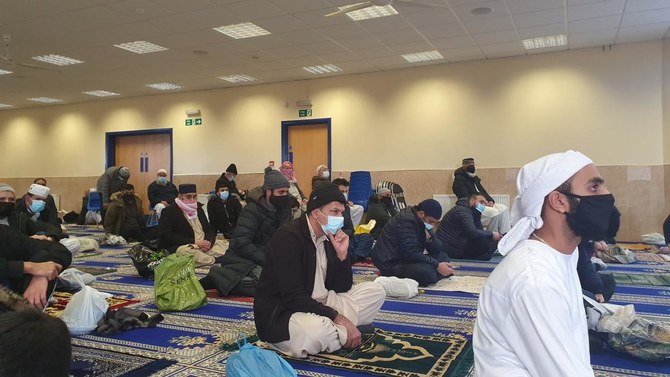 The campaign comes amid increasing fears among Britain's estimated 2.8 million Muslims that the vaccines contain pork gelatin or alcohol, which are banned by Islam.
Ethnic Minorities
Among the falsehoods spread about the vaccine among ethnic minorities are that it can modify DNA, make recipients sterile, or even involve inserting a microchip in the body. 
"These are precisely the communities we should be trying to target," said Nighat Arif, a general practitioner based in Chesham, near London.
Arif posted a video in Urdu on social media after receiving her vaccination aimed at the language's speakers living in Britain.
"I'm hoping that because they see someone who looks like them, who is a practicing Muslim, wears a hijab, someone who is Asian who speaks their language, that's more relatable than something that's coming through from the government," she added.
Different Muslim groups have been leading campaigns to encourage people to take the vaccine and protect lives.
According to the plans, a local mosque in Balsall opened a vaccine hub last week in its community halls to reach more vulnerable residents.
Earlier this month, the British Islamic Medical Association (BIMA) also okayed the Oxford/AstraZeneca vaccine for COVID-19 for Muslims.
In December, BIMA also approved Pfizer/BioNTech vaccine for Muslim communities, confirming that there are no animal products in this vaccine.
Read Original Report Here By About Islam