A Trinidad Muslim special reserve police officer has been awarded $185,000 in compensation for being subjected to a discriminatory policy that banned her from wearing hijab on duty, News Day reported.
Constable Sharon Roop was denied her request to wear her
headdress by former police commissioner Stephen Williams.
The High Court Judge Mar­garet Mo­hammed up­held Sharon Roop's con­sti­tu­tion­al mo­tion law­suit in Novem­ber last year, she on­ly as­sessed the com­pen­sa­tion owed to her dur­ing a hear­ing at the Hall of Justice in Port-of-Spain,.
In Tuesday's ruling, Mohammed said she did not agree with the State's contention that it was sufficient vindication of her breached rights that Roop was allowed to wear the hijab with her police uniform after the court's declaration.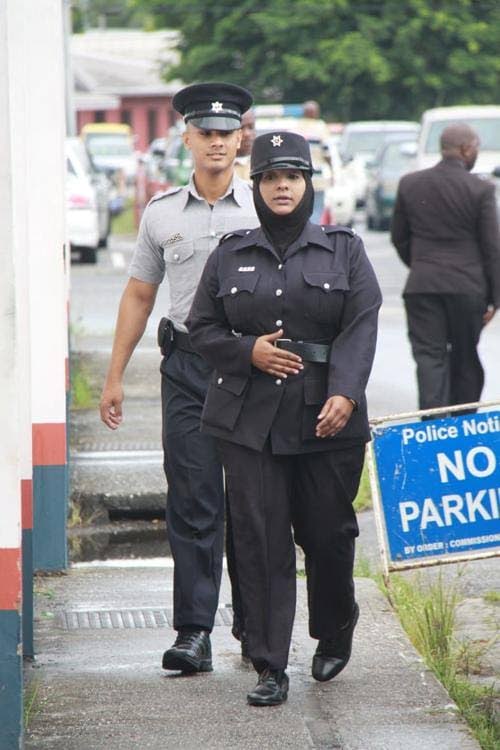 "The police service and all organizations in TT, both public
and private, must be deterred from implementing, maintaining and enforcing work
uniforms which fail to pay regard to the constitutional right to freedom of
conscience and to religious belief," the judge said.
"In my opinion, the purpose of a uniform either at school or at work is laudable. However, it cannot be designed, implemented and used as a tool to infringe a person's rights, since TT is not a religious neutral society," she added.
There are other several cases where Muslim female cops have succeeded in accessing their right to wear hijab.
In 2016, Turkey allowed female police officers to don the hijab.
The move followed an earlier announcement by Police Scotland which declared hijab an optional part of
its uniform to encourage more female Muslims to consider policing as a career
option.
Similarly in Canada, the government announced in 2016 that the Royal Canadian Mounted Police would allow its officers to wear hijab as part of their uniforms, in the hope of boosting the number of female Muslim recruits.
Read Original Report Here By About Islam