A new interpretation of the life and work of the influential and controversial 14th century Muslim scholar Ibn Taymiyya has been receiving critical acclaim in advance of its publication next month.
The book is by Associate Professor of Islamic Studies, Jon Hoover, from the University of Nottingham's Department of Theology and Religious Studies. It's the first analytical English language introduction to this medieval religious scholar who has been both celebrated and vilified in his lifetime and after, for his activism and controversial ideas.
Dr Hoover said: "Nowadays, Ibn Taymiyya is best known to security services and Muslims who are not favorable towards him, as the number one medieval inspiration to jihadists like Al Qaeda and ISIS. Boko Haram in West Africa, for example, have a mosque named after him, and these groups quote from his writings to argue for their views. Some will say that he is the most controversial medieval Islamic theologian affecting Muslim society today.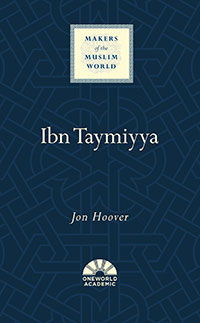 "One new perspective I highlight in the book is that Ibn Taymiyya's religious utilitarian thinking can lead in different directions. On the one hand, Osama Bin Laden cited Ibn Taymiyya's benefit-detriment reasoning to advance his jihad. On the other, after their slaughter of 62 people, mostly tourists, in the Luxor attack of 1997, the Egyptian terrorist group al-Gama'a al-Islamiyya rethought their violent tactics. In 2002 they published a booklet in which they proclaimed that their previous violent activity was counterproductive to the advancement of Islam, and they cited Ibn Taymiyya's benefit-detriment analysis to support their change of mind."
Early reviews of the new book say 'it emancipates Ibn Taymiyya from his contested legacies', is 'an exquisite introduction to the complex thought of one of the world's greatest scholars' and 'comes close to solving the enigma of Ibn Taymiyya…and shows that he is not always what his modern admirers and detractors make him out to be.'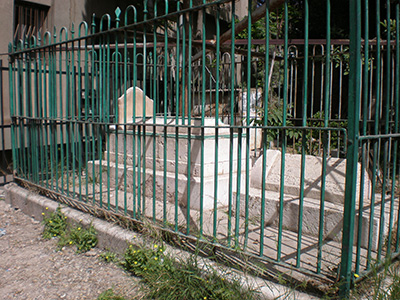 Born in 1263, Ibn Taymiyya lived most of his life in the Syria's leading city Damascus. In his early life he was trained in the traditional law and theology of Sunni Islam. What makes him interesting and inspiring for modern day Muslims is that he began to break with the traditional thinking of his day, claiming Islam needed to go back to the basics found in the Quran and the practice of the Prophet Muhammad.
In Ibn Taymiyya's time, the Islamic world extended from North Africa in the west to India in the east, but Mongol invaders from the Asian steppes had cut deep into its heart. Ibn Taymiyya called on the Mamluk Empire of Syria and Egypt to resist the Mongols, even though they had converted to Islam. His famous fatwas or Islamic legal pronouncements against the Mongols argued that their loyalties were not fundamentally in line with Islam. If they were true Muslims, they wouldn't be invading other Muslim countries.
Dr Hoover says: "My job as an historian is to do my level best to get back to original sources and see what people like Ibn Taymiyya were doing and thinking on their own terms, in their own time.
"Ibn Taymiyya is a significant and highly influential scholar who thought Islam was also being diluted and wasn't sufficiently pure – the original message was being lost. It was a matter of intra-Islamic conflict; different visions of what Islam should be. These disagreements were not just between him and the Mongols, they were within his own society.
"He wrote prolifically on questions of religious practice and is famous for having criticised some practices, like the Islamic custom of celebrating the Prophet Mohammed's birthday. He wrote about many other practices which he called 'religious innovations' which he said were not truly Islamic."
The book liberates Ibn Taymiyya from the long history of his reception and interpretation. He is presented as a rich thinker who offers a method of going back to Islamic sources but one that has led to a wide range of interpretations and appropriations through the centuries after him.
Ibn Taymiyya by Dr Jon Hoover is part of the Makers of the Muslim World series. It is published by Oneworld Academic in the UK on 5thDecember 2019 and in the US on 14th January 2020.
Reviews on Amazon:
'Finally, Ibn Taymiyya, who is one of the most influential thinkers in Islam today, gets his first critical introduction in a Western language. And a really good one: Hoover's book manages a well-readable balance between broad analysis and a presentation that is rich in details.'
(Frank Griffel, Professor of Islamic Studies, Yale University)
'At last, a book that comes close to solving the enigma of Ibn Taymiyya. Drawing on Jon Hoover's unparalleled knowledge of the Taymiyyan corpus, this is a measured, erudite and plainly accessible intellectual biography of the most fiercely contested scholar of medieval Islam. Hoover shows that Ibn Taymiyya is not always what his modern admirers and detractors make him out to be. If you want to understand Ibn Taymiyya in his own words and in his own time, this concise book is where you should start.'
(Yossef Rapoport, Professor in Islamic History, Queen Mary University of London)
'Jon Hoover has produced an exquisite introduction to the complex thought of Ibn Taymiyya, one the world's greatest scholars. This book provides the best path for understanding Ibn Taymiyya's life, his struggles with the ruling authorities and with other scholars, as well as how he conceived of Islam (its law, theology and theodicy) as being centered on worship of God alone. Hoover has captured Ibn Taymiyya's ideas better than any other scholar I know.'
(Bernard Haykel, Professor of Near Eastern Studies and Director of the Institute for Transregional Studies, Princeton University)
'Written by a leading scholar in the field, this book emancipates Ibn Taymiyya from his contested legacies. With a rigorous investigation of the sources and a good grasp of the latest research, it is a most welcome effort to bring together all aspects of Ibn Taymiyya's turbulent life and challenging thought. Written in an accessible style, it is an insightful introduction to one of the most powerful Muslim minds of all time. Students and scholars approaching the subject will not be able to do without it.'
(Caterina Bori, Associate Professor, University of Bologna)
/Public Release. View in full
here
.