Leaders of Colorado's Arab and Muslim community on Tuesday expressed sympathy with the families of the 10 victims of a mass shooting, which occurred at a Colorado grocery this week.
The community has also started a fundraising campaign for the families of the victims.
"Our hearts are heavy as we stand with the survivors of violence. We will continue to remember and grieve for the innocent victims of this horrific and senseless crime," the Colorado Muslim Leadership Council said in a statement released Tuesday, Religion News reported.
📚 Read Also: Belief Alone Is Not Enough… Why Worship Matters
Boulder police Officer Eric Talley, one of the victims, "was personally known to many of us, and we are devastated by his death," the statement noted.
The council, which represents 26 Muslim organizations in the state, also encouraged people to donate to the Colorado State Lodge Fraternal Order of Police, the Colorado Healing Fund and the Community Foundation of Boulder County.
"We thank law enforcement for their bravery and commitment in apprehending the shooter. We call for the prosecution of the shooter to the fullest extent of the law," the statement read.
Ahmad Al Aliwi Al-Issa, from Arvada, Colorado has been charged with 10 counts of murder over the shootings that included shoppers aged from 20 to 65, and a Boulder police officer who was killed when he responded to the sound of gunfire.
The Islamic Center of Boulder said its members were praying for those affected by the shooting.
"Our hearts are broken for lives lost and for the grief suffered by an entire community. For those who have lost loved ones, for those who witnessed the horrific events today, for those who feel helpless and fearful — may Allah bring you comfort and peace and healing. There are many, many members of ICB who are praying for each person affected by this violence," the Islamic Center of Boulder said on Facebook.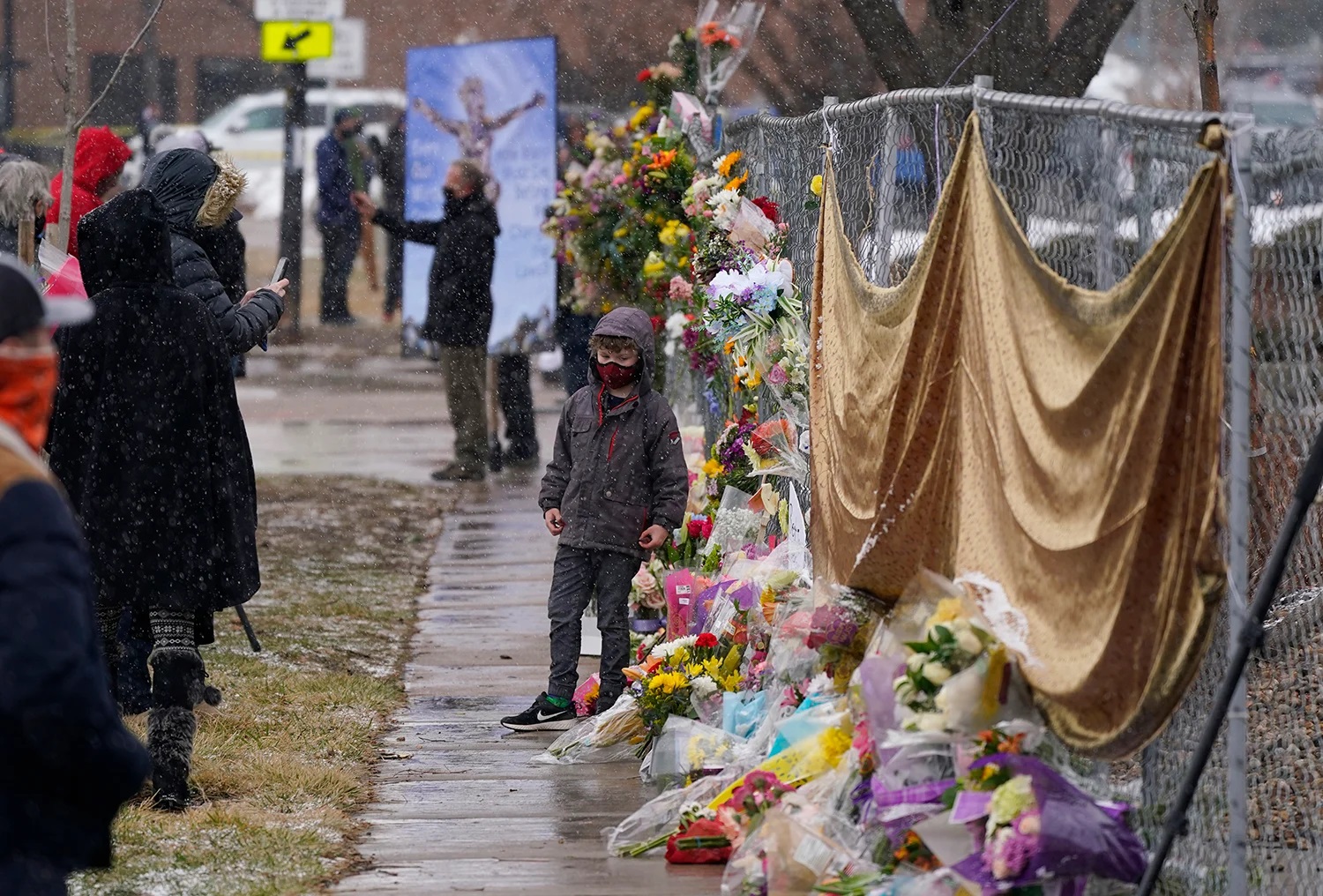 Fundraising
On the other hand, a Muslim nonprofit that teaches about Prophet Muhammad (PBUH) has ignited a crowdfunding campaign to support the victims' families.
"We wish to respond to evil with good, as our faith instructs us, and send a powerful message of compassion through action," CelebrateMercy said in the funding page.
"We ask for American Muslim mosques, Imams, leaders, and groups to endorse and promote this crowdfunding initiative for the victims' families," the group said.
The campaign, "Muslims Unite for Boulder Families", has raised more than $15,000 till the time of the writing, setting a goal to raise $20,000.
The group also encouraged people of other faiths to contribute too.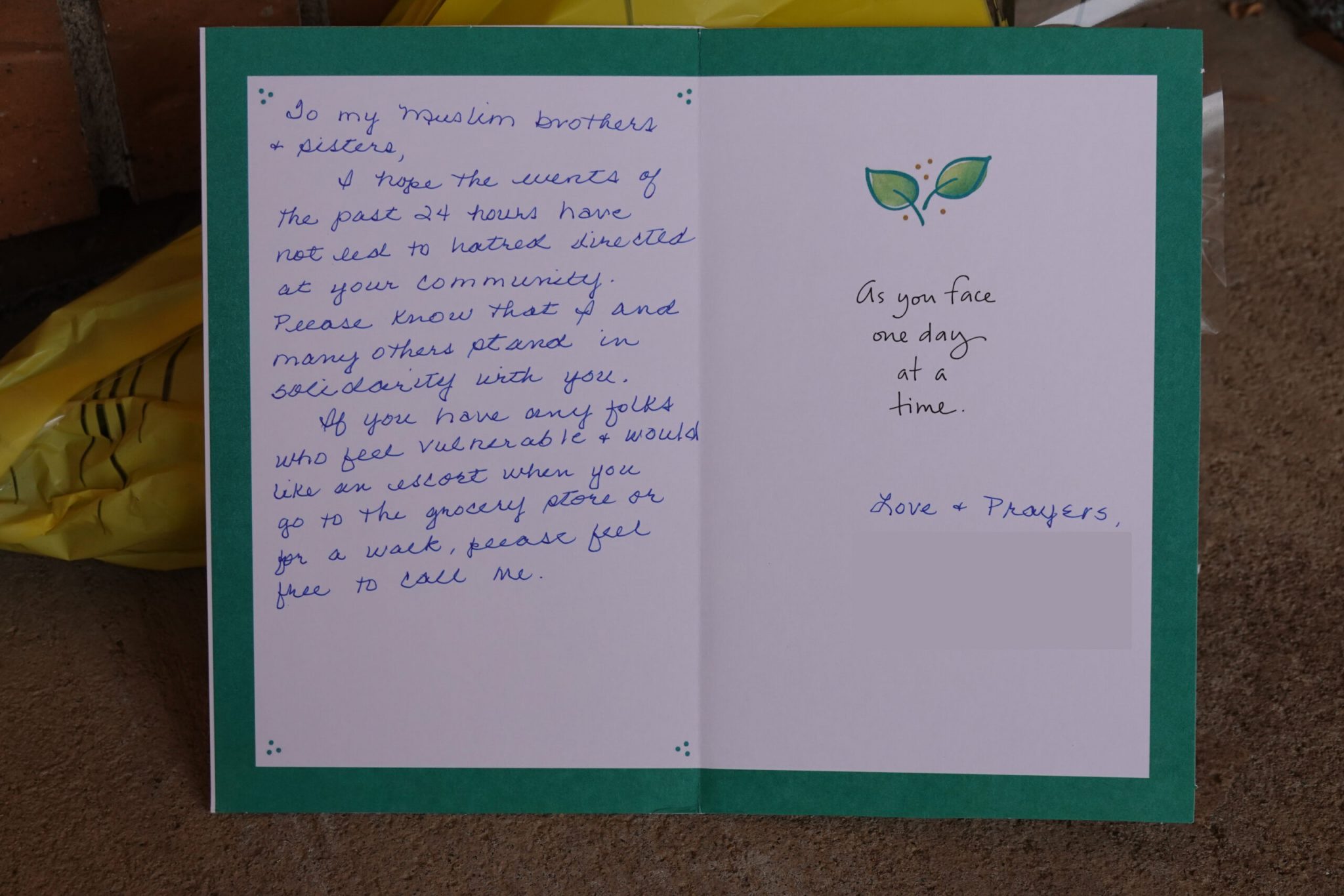 In the funding page, CelebrateMercy shared a photo of a greeting card a non-Muslim Boulder resident left outside the Islamic Center of Boulder, offering to accompany anyone going to the grocery store or for a walk if they felt vulnerable.
"Please know that I and many others stand in solidarity with you," the card read.
Read Original Report Here By About Islam