An Emirati foundation has donated $10 million to rebuild the Linwood mosque, one of the two mosques hit during the Christchurch terrorist attack
The remarkable gesture is to commemorate the 51 people killed in the heinous incident.
The generous donation was made by the Zayed Charitable and Humanitarian Foundation, a charity established by the late Sheikh Zayed bin Sultan Al Nahyan, with an endowment of US$1.4 billion (NZ$2b) to use towards charity and humanitarian projects world, Stuff reported.
It was a "profound gesture" for a deserving community, said foundation spokesman Taoufik El Idrissi.
📚 Read Also: NZ Mosque Attack Film Sparks Backlash among Muslims
"This is a beacon of hope this project – for the victims, as well as the Muslim community and New Zealand community in general."
The project would include a new 325-square-metre mosque next to a "tolerance" (events) center promoting peace and unity.
The center would include offices, lecture theatres, functions rooms, two apartments, and three retail spaces that would offer the center an income.
The names of those killed in the March 15 attack would be inscribed in the glass of 51 windows – if the victim community gave consent.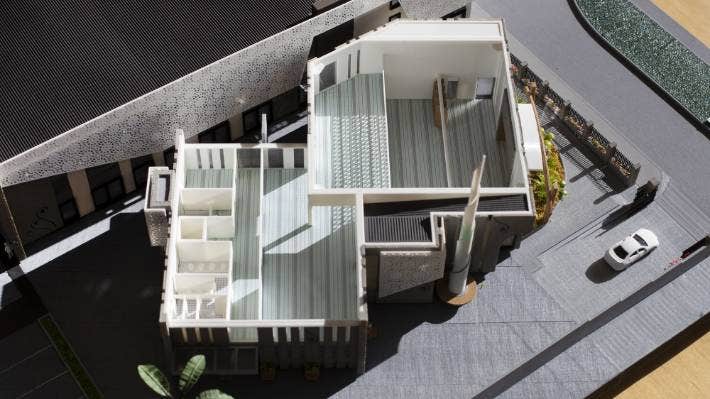 Special Design
Australian engineer Dr. Hasan Alijagic said he donated his skills to design the building.
"If that is for Christchurch, it would be an honor for me to do."
As the spokesman for the 15th March Whānau Trust, Rashid Bin Omar said they welcomed the foundation initiative to rebuild the mosque.
"We're quite excited with the proposal of building a mosque there," Omar said.
"The concept of it I really like, but we haven't seen what they want to do."
Two years have passed since the grim massacre of 51 Muslims in New Zealand's Christchurch which shook the worldwide.
Christchurch is the largest city in the South Island of New Zealand and the seat of the Canterbury Region.
It is also home to 404,500 residents, making it New Zealand's 3rd most populous city behind Auckland and Wellington.
Read Original Report Here By About Islam