Bright lights, the smell of freshly baked pancakes, and a room full of anticipating teenagers filled the conference hall for the first official Teen Financial Literacy Academy hosted by Paychecks to Power earlier this month.
Shannaan Dawda, financial coach, CPA, and best-selling author of the five-star rated book, "From Paychecks to Power," stood tall in the front of the room and stared intensely and intentionally at the group of vibrant young adults.
Teen Financial Literacy Academy is a concept developed by Shannaan Dawda to instill smart money habits into young adults before they go out into the "Real World" of college and beyond. 
The Importance of Financial Literacy
According to the National Financial Educators Council, 64% of Americans report that money is a significant source of stress, especially for parents of children under the age of 18 years old. This significant source of stress directly impacts the perception of the youth and can result in unhealthy patterns being created around money.
Shannaan
Dawda works diligently to create a direct change in familial thought patterns
about money. 
"As a
coach, I coach people to adapt their behaviors, insecurities, and life lessons
about money. This process works by helping families get in control of things
that block them from their financial goals," Shannaan Dawda told AboutIslam.net.
Shannaan's
work with coaching adults catapulted him into the vast task of empowering and
educating the entire family. This realization led to the development of his
amazing Paycheck to Power high school curriculum.
This curriculum allows high school students to take a dive deep into behaviors that make and keep people financially restricted while focusing on how to properly manage the money throughout every stage of their life.
Concepts such as budgeting, navigating credit and credit score myths, and debt prevention tips.
"I loved being taught the Paychecks to Power curriculum, especially in an Islamic school. I felt like this was a course that I could actually use every day in my future. Before taking the course, I planned to attend a very expensive university and take out student loans. After taking the course, I found a better option for college that wouldn't force me into a life of debt," Sana Islam told AboutIslam.net.
Debunking YOLO Myth for Youth
YOLO is the acronym of the phrase "you only live once". Youth often embrace this concept and it is a call to live life to its fullest extent, even embracing behavior that carries inherent risk.
This
modern concept has resulted in an abandonment of financial planning or being
financially responsible. This term is often used to rationalize impulsive or
reckless behavior, such as impulsive buying and spending. 
"It
is important to understand that we live in a society that encourages our youth
to spend all they make and not plan for their future. This leads to our youth
not having financial responsibility, which can have a direct impact on their
ability to properly plan for their future. The financial system in this country
is designed to keep people in debt and control the population as a result of
that debt," Shannaan Dawda told AboutIslam.net. 
Teen Financial Literacy Academy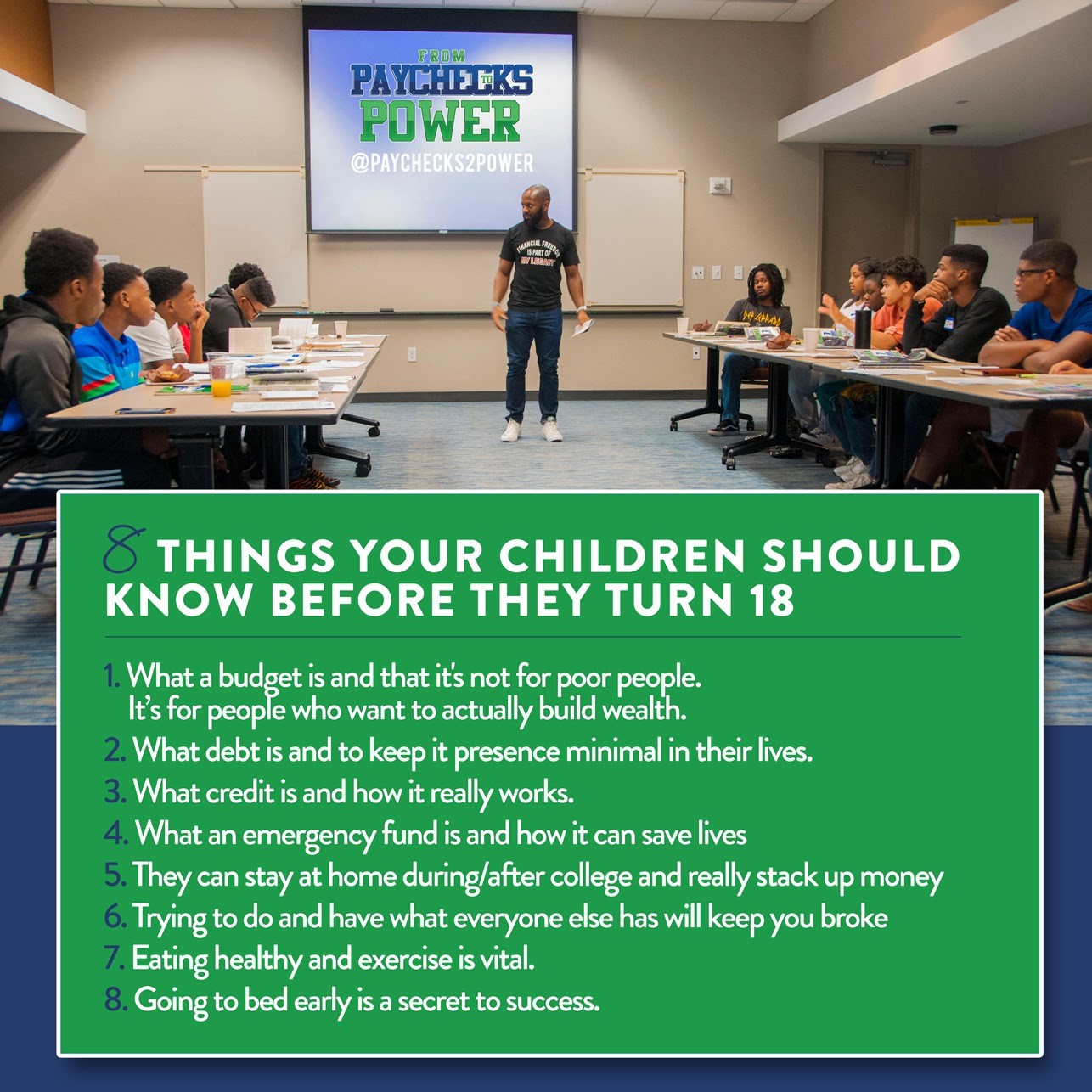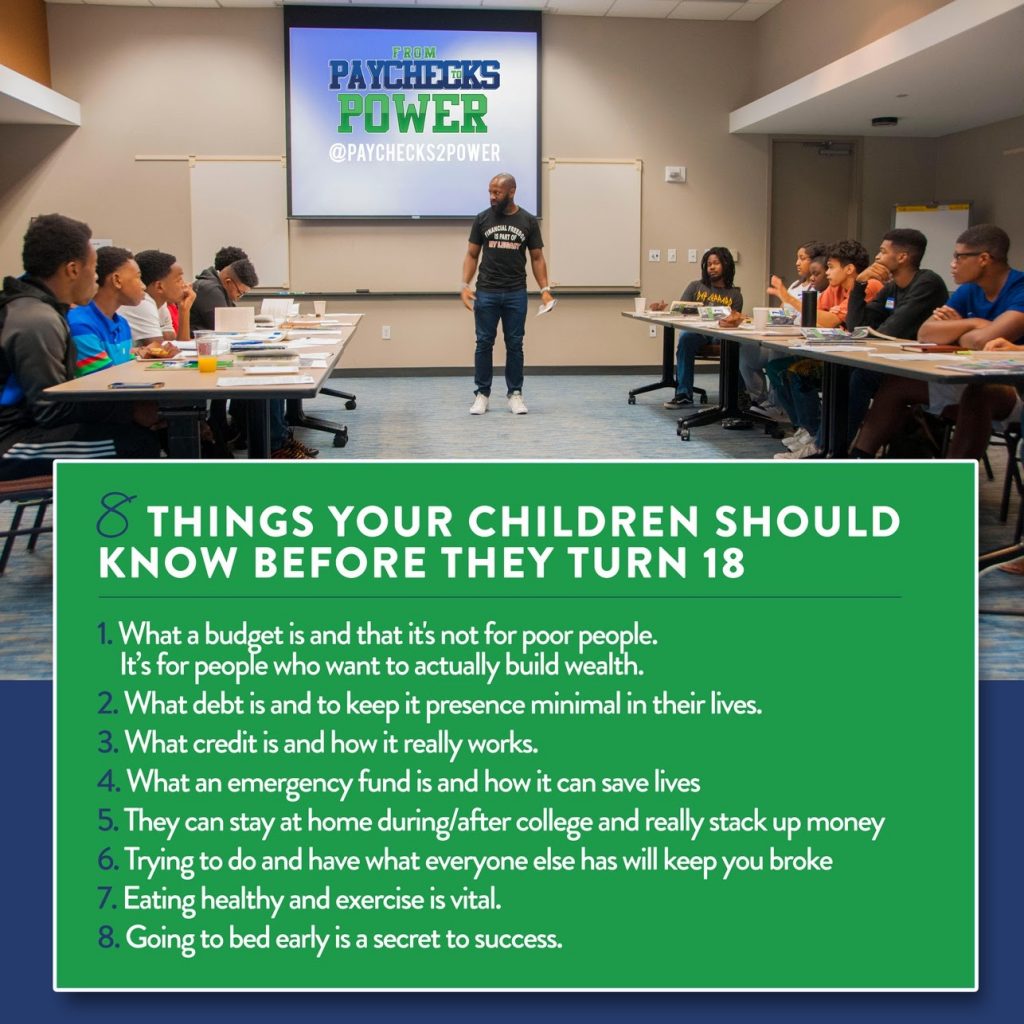 Teen Financial Literacy Academy
After the success of the first Teen Financial Literacy Academy, Shannaan Dawda plans to launch another session on February 15, 2020, at the Loudermilk Conference Center in Downtown Atlanta, GA.
His enhanced ability to
understand the constant mindset shift of today's youth has increased his acute
ability to adapt his instructional design to increase the effectiveness of this
curriculum. Students will have an opportunity to explore their own financial
ambitions and motivations, while developing real-time strategies to budget,
save, and make perspicacious financial choices. 
"The Teen Financial Literacy Academy was developed for the youth to learn about their finances. Unfortunately, most schools don't teach personal finance and it isn't a requirement for graduation in Georgia. It is my hope that schools and districts will put this curriculum into schools to produce better outcomes for the next generation," Shannaan explained to AboutIslam.net.
Shannaan believes
teenagers should be taught eight essential principles before the age of
eighteen.
The youth should be
taught the concept of budgeting, minimizing debt, how credit works, the power
of an emergency fund, saving money, maintaining healthy habits, maintaining
your own self-identity, and the importance of sleep. These fundamental
principles will be taught throughout his upcoming one-day workshop. 
Event details can be found below:
Read Original Report Here By About Islam