A leading international Islamic charity has partnered with a Walsall catering company to distribute warm food meals to the needy during the fasting month of Ramadan.
Joining hands with Tandaks catering company, international Islamic Relief charity prepared 200 boxes of food on April 21.
The warm meals were distributed to vulnerable people at Amanah Masjid in Sparkbrook, a Sudanese Mosque in Walsall.
📚 Read Also:  Ramadan, Volunteering, and Spirituality
"Feeding the needy is so important during Ramadan. Many communities cannot get warm food and sometimes feel too much pride in asking for it, so we want to offer that solution," Arwa Kawan, Community Fundraising Officer for Islamic Relief, told Birmingham Mail reported.
"I recently became aware of Tandaks and reached out to them, they were very passionate about giving back to the community and suggested the whole plan. We work with catering businesses every year but Tandaks stood out because of how passionate they were.
"If people need food they need to be made aware that it's out there."
Food was also distributed to refugee camps and asylum seekers.
Giving to the Community
Tandaks owner Alia Rehmi runs the food business with her husband Syed Shah.
"We have only been open for one year but have grown so much. Tandaks started from a love of feeding people and big families, but also giving back to the community. Feeding people in need gives you a buzz so when Islamic Relief contacted us about working together we were more than happy to," Alia said.
"Our followers and fans on social media even asked to donate food items and water bottles, so it wasn't just us but a group effort. My husband and I work in-house so this was a big accomplishment.
"We would be open to do this again, as long as we are giving back we don't mind which charity or organization."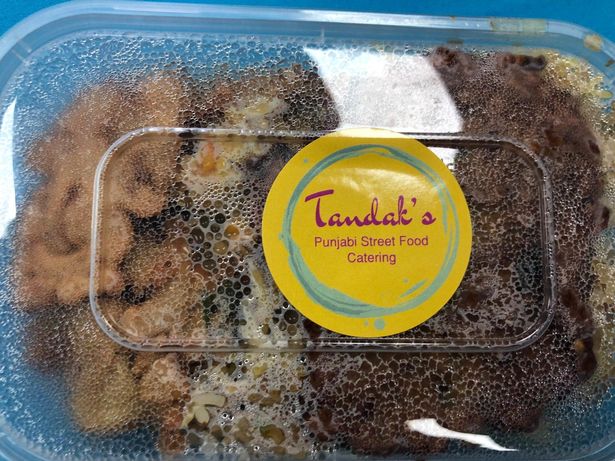 Ramadan is the 9th month of the Hijri Islamic calendar. It commemorates the first revelation of the Qur'an to Prophet Muhammad.
From dawn until sunset, Muslims refrain from food, drinking liquids, smoking, and engaging in sexual relations).
The month of Ramadan is definitely a month of sharing and solidarity, and Muslims exert efforts during the holy month to give charity to the needy.
Earlier this month, an Islamic charity in Sacramento, North California, extended a helping hand to the needy, giving away boxes of food to sustain them during the fasting month.
In Massachusetts, a local Islamic center held their annual food distribution drive for local families to help them during Ramadan.
Read Original Report Here By About Islam