Muslims worldwide welcome Ramadan with lights in public squares and inside homes.
In Canada, the Muslim community has borrowed a couple of ideas from their Christian neighbors, celebrating Ramadan with moon-shaped trees and advent calendars.
"It's mostly for the kids," says Assmaa Maita, who creates Ramadan calendars with chocolates through her online Facebook page, Favor-It Boutique, CBC reported. 
"They're happy they have their celebrations but when they are seeing all their other friends celebrate with all these lights and decorations and then they're getting nothing for their celebration, it kind of puts a damper on that," Maita said.
"So stepping up the game almost in making these Advent calendars or those trees or anything in general, just brings a little more joy into Eid and Ramadan celebrations."
📚 Read Also: 5 Ways to Welcome Ramadan – The Special Guest
Ramadan is the holiest month in Islamic calendar. It will start this year on Tuesday, April 13.
In Ramadan, adult Muslims, save the sick and those traveling, abstain from food, drink, smoking and sex between dawn and sunset.
Muslims dedicate their time during the holy month to become closer to Allah through prayer, self-restraint, and good deeds.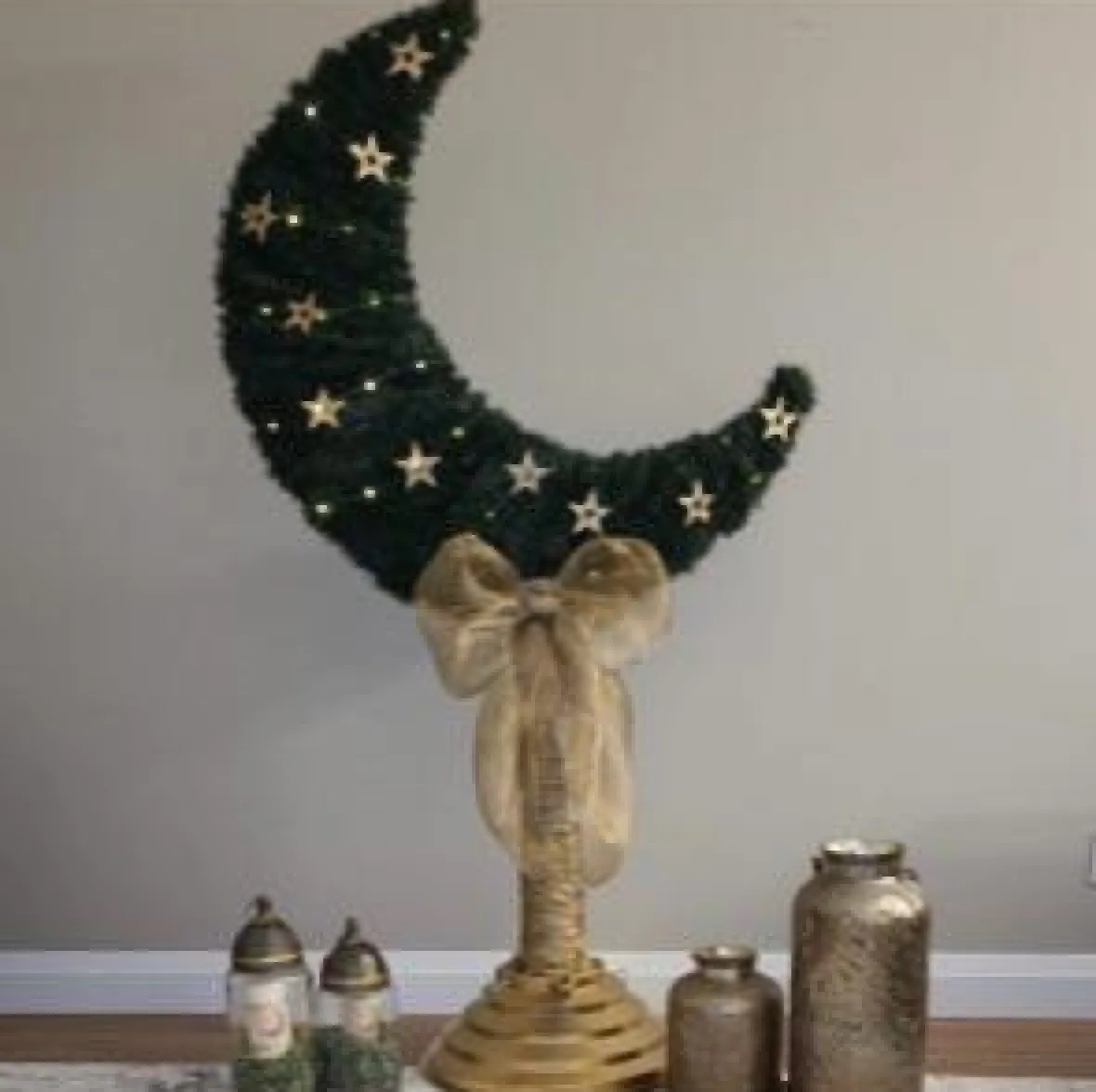 Conflict
While many Muslims have embraced the new decorations, some raised debates about the link with Christianity.
"There are some views that it is connected to Christian theology, Christian belief," said Imam Sadique Pathan of Al-Rashid mosque.
"There is a little bit of a distinction between that, there are those people who say, 'Well, is that not a symbol directly linked to Christianity?'
"Nobody can look at chocolate or a calendar and link it to any faith group. So there is that discussion."
Nasreen Dahrouge, creator of crescent moon displays which she sells on her Instagram page My Hilal Yeg, doesn't see her decorations as Christian.
"I think everybody has their opinion and there's no wrong in it. In my opinion, it's different. and this is exactly why I don't refer to it as a tree and I refer to it as a display," she said.
"If you look at any of the other decorations that we have during Ramadan, a lot of them showcase the crescent with the star or one or the other. The only difference is we took that, we blew it up, and we made it into a big display."
In the end, it's the intent that matters, she said.
"For me, it was for my children. I want them to be excited." 
📚 Read Also: On the First Night of Ramadan I Will…
Growing Market
The market for Ramadan decorations has been expanding lately in the US and Canada.
Recently, Etsy shops across New York have popped up selling Ramadan decorations, but so are some major retailers.
Party City, Crate, and Barrel and even Walmart are tapping into this consumer base, selling banners, garlands, lights, and party favors all geared toward their Muslim customers.
A Mississauga-based Muslim entrepreneur has been creating Ramadan-themed inflatables and decorations to bring the joy of Ramadan to the community.
In 2020, a Syrian American from New Jersey started a Ramadan decoration business to bring the joy of Ramadan to Muslim homes.
In 2018, a Muslim mother in Detroit made Ramadan moon-shaped trees through artificial Christmas trees, twisting and bending them into the shape of a crescent moon.
📚 Read Also: Powerful Ramadan Dua – Listen Every Day
Read Original Report Here By About Islam