For more than 30 years, American Muslim Hashem Ahmad Alshilleh had helped bury a generation of Southern Californian Muslims, volunteering to give them an Islamic burial.
The Riverside resident washed and shrouded the corpses of men per Islamic customs and drove the bodies of men and women to cemeteries from Rosamond to Victorville, San Diego to Orange County. Yet, he never charged for his services.
"This is all my father's legacy," Alshilleh's son Mahmoud, a 25-year-old Corona Police Department officer, said as he walked across rows of tombs in the Islamic Garden at Westminster Memorial Park, Los Angeles Times reported.
"It's just humbling."
📚 Read Also: Best Deeds to Do for Those who Have Died
Though his five children, two police officers, two construction contractors and a nurse, were well aware of their father's important role, it wasn't until Alshilleh passed away Jan. 8 at 75 that they realized the magnitude of the man.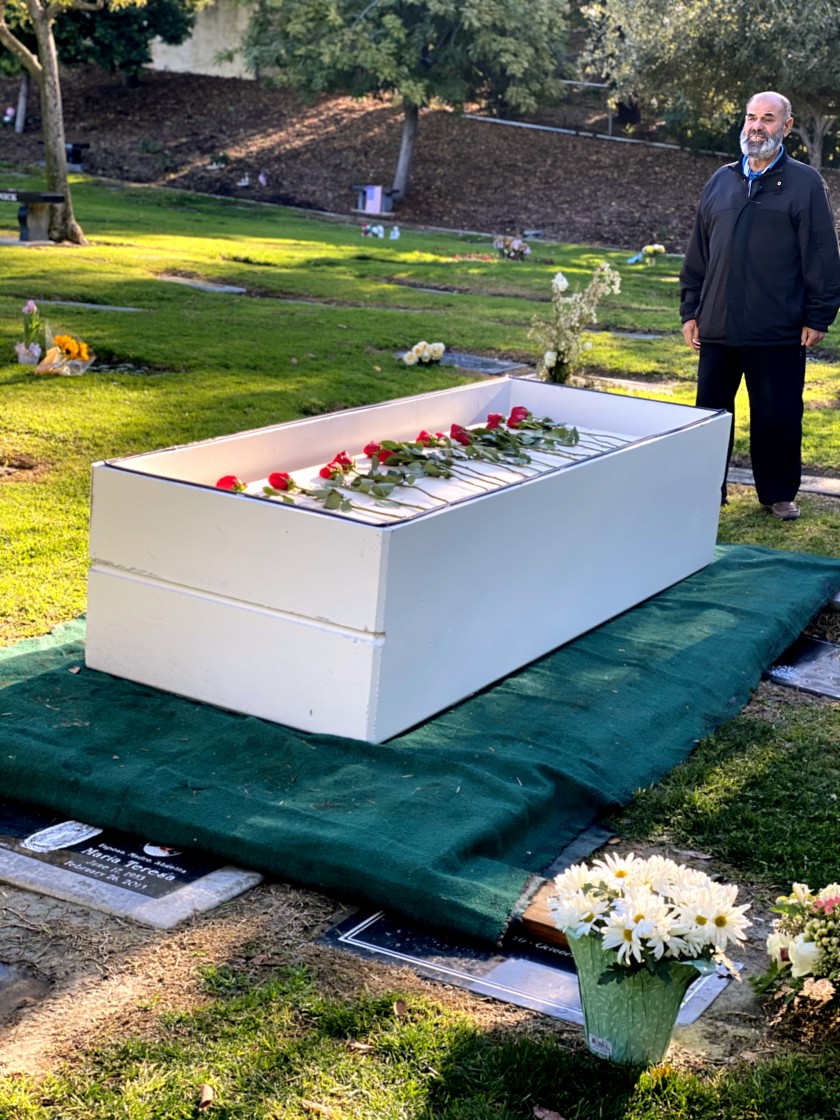 "We knew he was a great guy. But talking to people, that's how we found out he was a legend," said his oldest son, 33-year-old Ahmad.
"Baba stayed quiet about who he was," said Ahmad's twin sister, Ayah Shilleh-Velazquez. "We knew what he did, but he just didn't boast about it."
"I received over 300 calls from around the world when my dad died," added Mahmoud. "The messages were all the same. 'He buried my mother-in-law. He buried my son. He buried my father, my friend.'"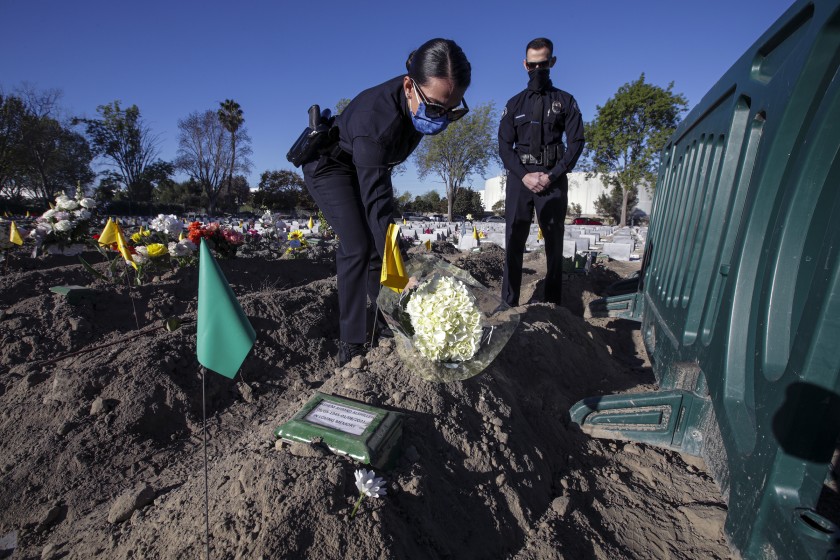 A Blessing
Goulade Farrah, owner of Olive Tree Mortuary and funeral director for the Islamic Society of Orange County, met Alshilleh 16 years ago.
"Abu Ahmad was one of those God-sent people," Farrah said. "I thought I knew what I was doing, but seeing this guy — he was a university."
Hussam Ayloush, the executive director of the Council on American-Islamic Relations' Los Angeles office, also mourned Alshilleh.
"There's no Muslim family in Orange County or the Inland Empire who hasn't directly benefited from Abu Ahmad's help," said Ayloush, referring to Alshilleh with an Arabic honorific meaning "father of Ahmad."
Ayloushestimates he has seen hundreds of funerals, "and Abu Ahmad was the person helping in the overwhelming majority of them."
After the COVID-19 pandemic hit the world, the elderly man became overwhelmed with work, leaving home a 4 am and returning at night.
"He just looked so tired," Mahmoud said. "He'd say, 'Everyone I'm burying, it's all COVID.'"
It was not until December 21 when he started coughing, to pass away three weeks later due to COVID.
"My biggest regret as an activist is that we didn't get to honor Abu Ahmad and recognize him while he was alive," Ayloush said.
"It breaks my heart. These pioneers are disappearing, people who were selfless and gave with no expectations when the community needed them the most."
Alshilleh's children plan to start a nonprofit in his memory to pay for the funerals of people who can't afford them.
"He never called it work," Ayah said. "He never did it as a source of income, he would always tell us the same thing: 'I'm not doing it for money. I do it for God.'"
Read Original Report Here By About Islam