As world marks International Women's Day, stories of Muslim women helping others remain an endless source of inspiration.
Hajia Saidat Oketunde is one of those women who deserved honor on this day for helping thousands since the breakout of the COVID-19 pandemic.
Oketunde runs her charity Faith Women's Community UK. She is also the secretary of Astley and Cooper TRA, and vice chair of the Southwark Muslim Forum.
Over the past year, she had delivered thousands of food parcels to the elderly and vulnerable.
"At 6am every Thursday morning during lockdown I can be found in Tesco on the Old Kent Road, getting essentials into bags to be hand out to households who are elderly or vulnerable," she told Southwark News.
"Ensuring these residents have their five a day essential foodstuff vital to keep them going through this pandemic." 
"Myself and my team are mindful of the social isolation policy and always knock, leave the food parcels by the front door and step back to wait for the household to open the door and exchange a few cheery words before moving on to the next recipient."
📚 Read Also:  6 Facts Will Challenge Your Views on Women in Islam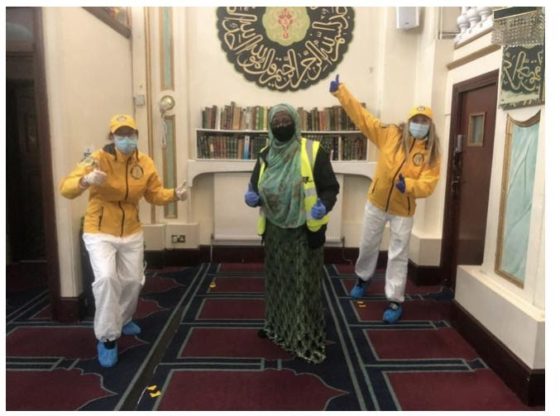 Ongoing Support
In addition to food parcels, she regularly supports elderly people with the shopping, collecting medication and paying bills.
Summer programs for kids and free Christmas hampers were also part of her activities during the past year.
For the future, she hopes to organize support programs for women and young children/
"One thing I will not stop is giving smiles to the face of the people through doing my friendly regular phone calls to those who are housebound and have now got used to hearing my voice once or twice a week," she said.
International Women's Day is an important annual occasion.
As Muslims, we already have the foundation for equality, and International Women's Day should be a reminder to us all, on how to support women's freedoms and to better live our lives.
From roles as leaders, businesswomen, teachers, medics, as well as housewives, farmers, traders, advisers, and so much more Prophet Muhammad ensured that a woman's gender was not an obstacle for her to achieve. And when the patriarchal society would object, the Prophet would correct their objection.
Read Original Report Here By About Islam